Ideally situated in the heartland of Toledo's Adventure Trail & within the TIDE Private Protected lands is the Big Falls Retreat. A property that perfectly suited for students groups or families visiting Southern Belize. Just a minute drive from the main highway, the house is nestled within a citrus orchard and boasts panoramic views of beautiful mountainous landscapes. Relax on the screened verandah, or swing in a hammock on the ground floor and listen to the sounds of nature all around – this is the perfect place to get away at the end of a day of exploration. Each room is themed as a different ecosystem featured in the protected areas TIDE manages so guests can enjoy an education experience as well while retreating at this facility.
The property consists of two buildings: The Mountain View Dorm & the Garden Dorm. The Mountain View Dorm has four bedrooms and three bathrooms, plus a large kitchen and dining area, as well as screened verandah. Underneath the main house, you can relax in the shade in one of the hammocks, or play ball games on the lawn. Just a few feet from the Mountain View Dorm is the Garden Dorm which has 3 bedrooms and two bathrooms.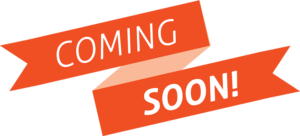 Payne's Creek Research Station
This rustic field station is located in fragrant pine savannah by the banks of an intricate lagoon system where manatees are a common sight. Mammals and bird life are abundant, and endangered yellow-headed parrots your alarm clock! There is a comfortable, screened bunkhouse that sleeps twelve, a large kitchen and dining area, flushing toilets, solar power and plenty of open space for volleyball, football games or yoga after a day's work. The field station is located in the heart of the peaceful Payne's Creek National Park and gives good access to the Port Honduras Marine Reserve via a boat ride through the lagoon.
In the main bunk house, there are three bedrooms (sleeps up-to 12), and there are three separate cabanas, that can sleep four in each. There are indoor restrooms in the main bunkhouse, and additional separate facilities outside.