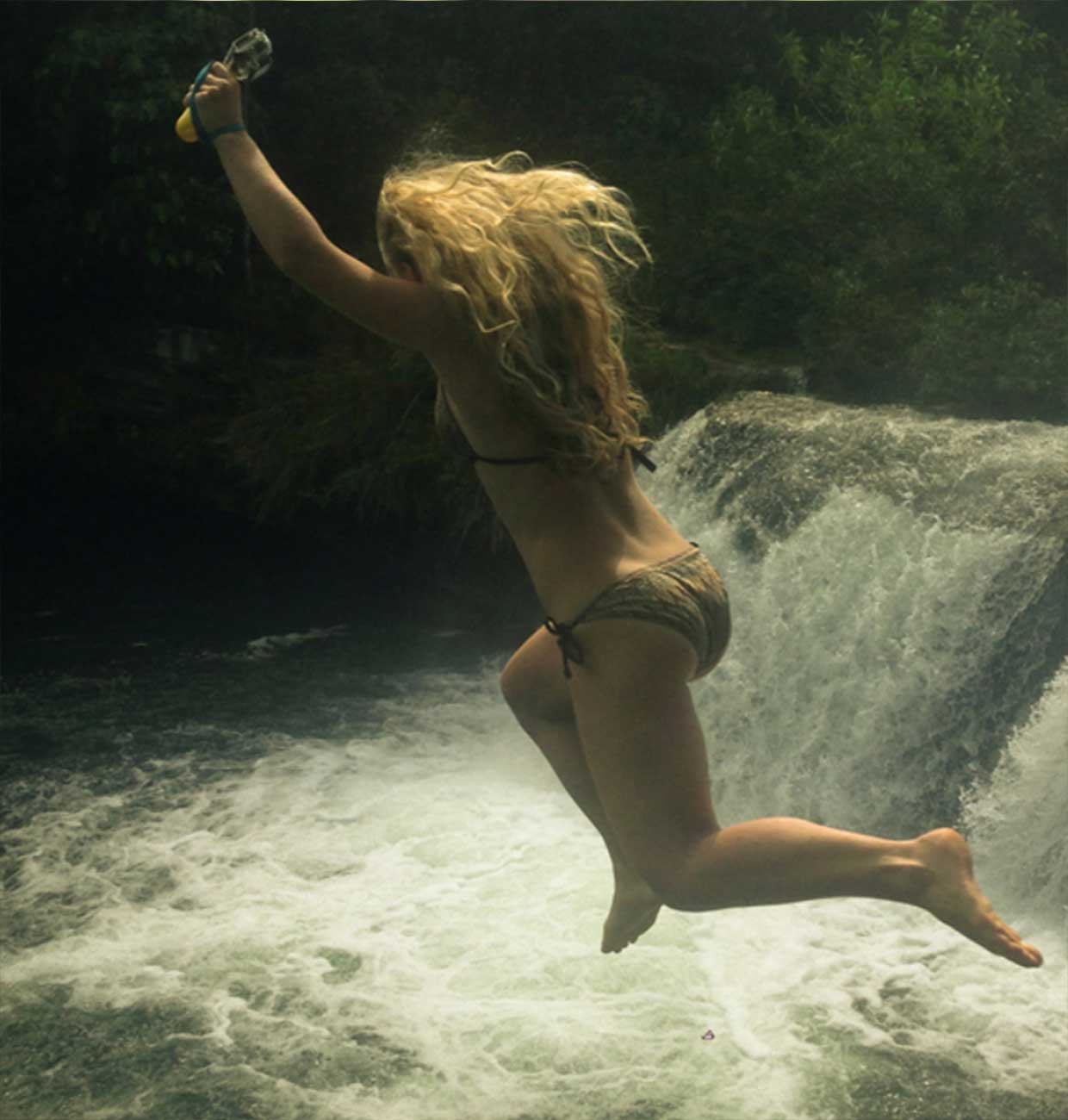 Top 5 Moments of the First 3 R2R weeks
This expedition, Ridge to Reef, is quickly proving to be aptly named. Our team has been traveling all over the southern part of Belize, from the Maya Mountains, to remote Caribbean cayes, up rivers and lagoons, to the Lowland Savannah, learning about the various ecosystems as well as their unique conservation strategies and challenges. There've been too many moments to share them all with you, so here are our top five experiences from the first three weeks of the Ridge to Reef expedition.
Advanced SCUBA Certification in Paradise (also known as Sapodilla Cayes)
Arguably the highlight of our three weeks on R2R has been receiving our advanced SCUBA certifications. That first day when we suited up in our wetsuits, hopped in the pool, and took that initial breathe from our regulators feels long behind us now. Our training culminated last weekend, as we headed out to the Sapodilla Cayes to earn our advanced SCUBA certification. This involved our deepest dive yet, a 100-foot plunge along a coral wall, as well as an underwater naturalist dive where we demonstrated our knowledge of fish, invertebrates, and plants. We're not just looking at pretty sea creatures, though—we're mastering important research diving skills, like proper buoyancy control that allows us to examine the environment without damaging it.
Returning to the Caye after our dives, we strung up our hammocks on the beach, ate seafood dinner with sand in our toes, and sat by a bonfire drinking bear and listening to music under the stars. Enough said.
Mud Fighting for Turtles
One of the nature preserves we've visited, Private Lands, had a couple special guests waiting for us when we arrived—baby Hicatee Turtles! The rangers rescued them from a nest on an eroding beach, and they're keeping two to educate the public about the endangered species, which is commonly caught for pets, tourist attractions, and food in some local communities.
To help raise the turtles, we were tasked with helping to build the pond that will be their habitat. This involved heavy shovels and hard work, calf-deep in mud. The mud was thick and sticky, the sun was hot, but it was fun….especially when some accidental mud splattering turned into intentional mud throwing, and suddenly, we had an all-out mud war! The rangers joined in, and soon we learned our most important Belize lesson—hard work is important, but it should also be fun!
Participating in TIDE's Conservation Community
Nature conservation in action involves many more moving parts than in a text book. To build sustainable balance between humans and ecosystems requires the community be fully educated, bought-in, and involved in the process. TIDE doesn't just understand this philosophy; they weave it throughout their many programs. The children of PG and surrounding villages are brought in for summer camp to learn the importance of conservation; locals are trained in scuba diving and other research tactics, and then employed as community researchers to collect data for TIDE; Belizeans are represented throughout the organization.
Throughout our experience here, we've have had the opportunity to engage with the community around this work. We've put on summer camp activities for the kids, been out monitoring with the community researchers, and live alongside the rangers on the various nature preserves. Not only does this make for an amazing experience, it provides us hands-on experience participating in a conservation program that we can see working.
Exploring the Less-trafficked Natural Beauty of Belize
If you come to Belize as a traveler, you're sure to see natural beauty. You can pay to scuba dive, snorkel, hike, or horseback ride to some amazing attractions. But our experience here has exposed us to a completely different Belize. The work we're doing brings us out to remote Cayes and SCUBA sites, deep into river mangrove forests, to caves and waterfalls we have all to ourselves. Instead of experiencing these sites with other tourists, we're going there with local rangers and community researchers—they've spent their entire lives learning the environments, animals, and patterns of these areas, and they're excited to share their knowledge with us. This has allowed us to experience this amazing country on a much deeper level than would otherwise be possible.