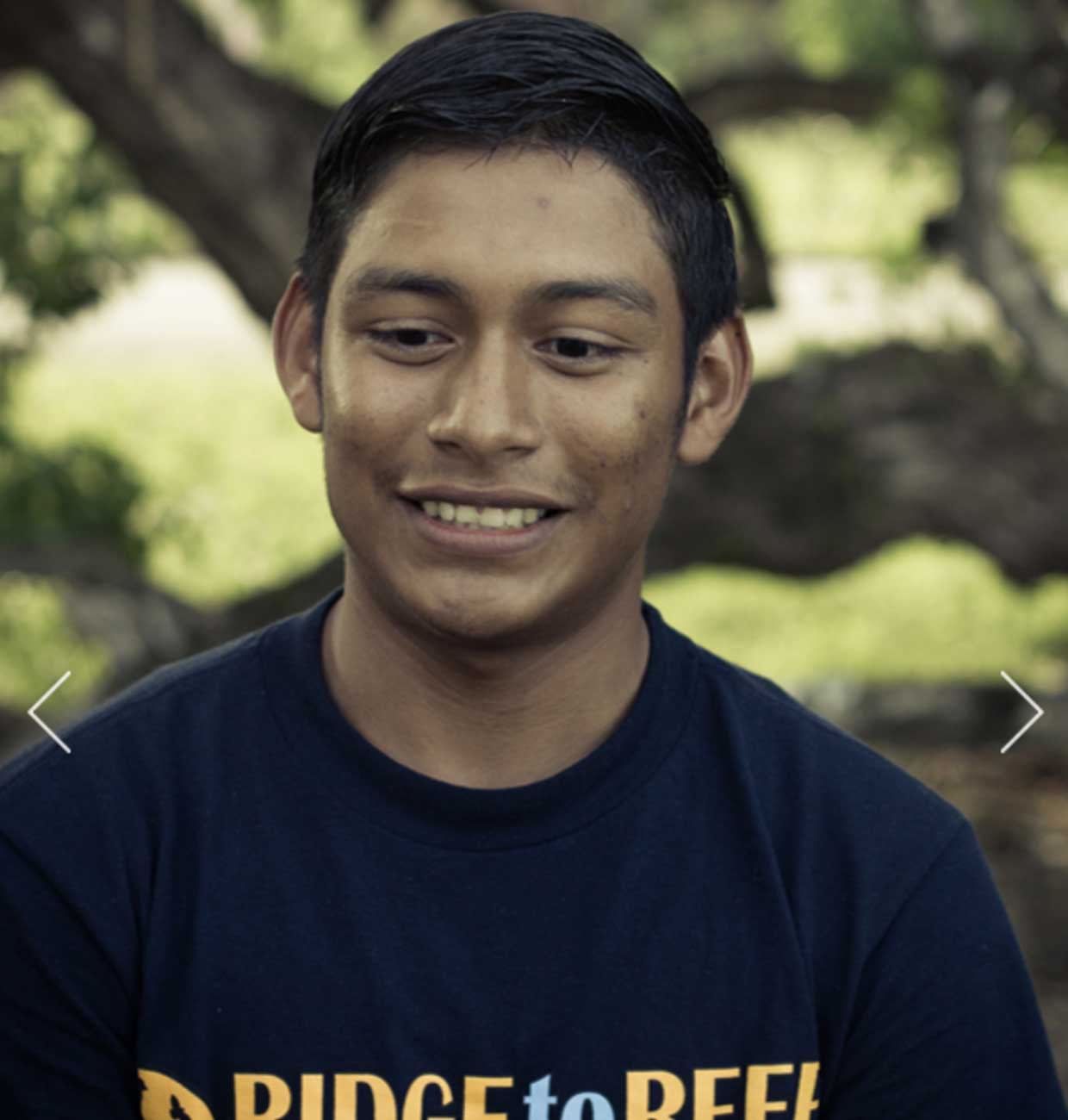 Ridge to Reef Expeditioner, Javier, on Conservation, Community, & Cultural Exchange
One of the defining pieces of this Ridge to Reef expedition—and one which communicates quite a bit about the values of its parent organization, the Toledo Institute for Development and Environment (TIDE)—is the commitment to having a local Belizean student on each expedition. Javier Alegria went through a competitive application process to be here, then helped with the crowd-funded online campaign to cover the cost.
His presence has made our experience in Belize that much richer, more interesting, and fun. Jav has brought the hospitality, joy, and resourcefulness of the Belizean culture right into our home. He shares about his experience in the interview below:
What has been the most memorable piece of your experience here?
Definitely the diving has been the most memorable experience here—and my favorite. This is the first time I've had the opportunity to stay underwater long enough to observe the entire marine ecosystem of fish, mammals, coral, and plants. Using my dive skills for underwater research makes me feel as though I'm a marine biologist. I hope to continue to pursue it.
How has living with international students impacted you?
The experience of living with international students has been fun, exciting, and has allowed for some interesting cultural exchange. I've been able to share my local views and beliefs with the students. And I've gained the insight into their perspectives and ways of life compared with mine. Some of the things they've told me about how they live give me ideas for ways to improve my community as well.
It's been interesting, and sometimes pretty funny, to see students coming from developed countries to one that is developing. In this country, you have to be hard-working and really go for what you want to get it. For them things are more easily accessible. They've had to learn to live simply here.
How do you think you've impacted them?
I've shared with them everything I know about Punta Gorda—the religious and cultural aspects, our perspectives….our laughter. I've exposed them to cultural exchange as well. It's great to see someone really curious about some of the things that for me are just routine, and to be able to share that with them.
When you meet a new group from a different culture, at first you can be a little nervous. But it's important to trust. And then you get to know these other students, their strengths, weaknesses, and characters. Then you're working together, and you're part of a family.
There's an expression I like—"together we can make a positive difference, once we're dedicated and driven with passion." You can be dedicated so much, but without love, there is nothing. You need the balance of both.
How has Ridge to Reef impacted your education?
This has impacted my education greatly. As an undergraduate biology student at the University of Belize, all of my learning before this has been theoretical. This expedition given me field experience and exposed me to how it all works in the real world. It makes me appreciate what I'm learning more, and it encourages me to further my education in science so I can have a career I'm passionate about. That's my dream.
I come from a family of teachers. I respect that, but my curiosity has always led me to science. I like that I get to share scientific content with my family, while they share business and teaching skills with me. The mixture makes it complete.
What will you remember most from your Ridge to Reef expedition in 5 years?
To be honest, everything. It's something I can't forget. I feel like I've gained wonderful qualifications, not only for me, but as a representative for my local community. I can be a role model for others to become Belizean scientists. The place where environment, conservation, and community meet is so important; I want to help build awareness around that.
Also, the friendships I've built with the international students. Those will always be carried with me.
Is there anything else you want to share that I haven't asked you?
I want to encourage people reading this to volunteer. If you know what you want to become, start off by volunteering, being dedicated and passionate. It can make a tremendous difference within your community and your own life as well.