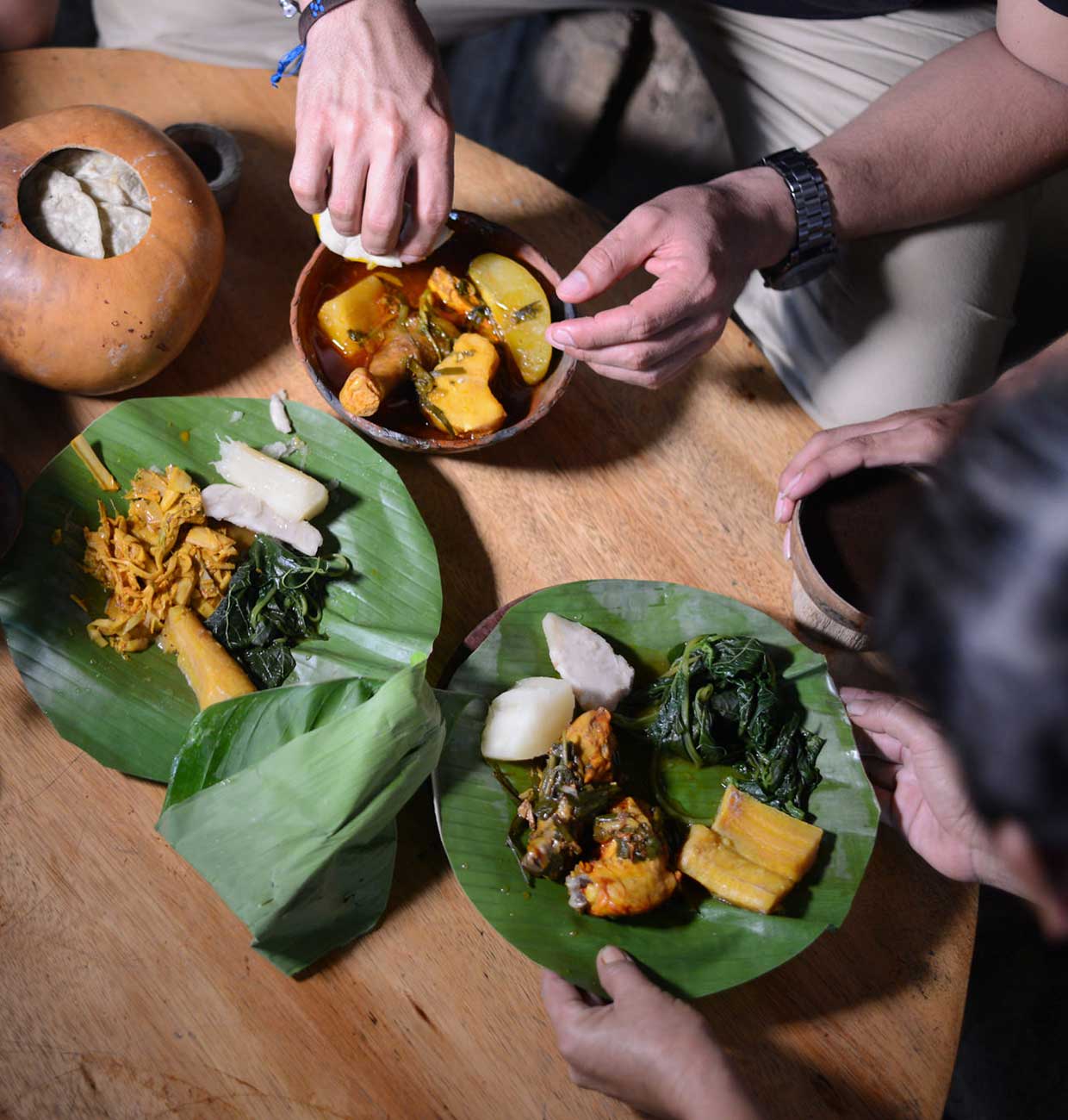 The Living Maya Experience and Zip Lining
This tour was a fun and humbling experience to say the least. We went zip lining with Big Falls Extreme Adventures located 45 minutes from the TIDE Tours office in Punta Gorda. The staff had been awaiting our arrival and as soon as we walked through the door, the adventure began. To say they were experienced in extreme adventures would be an understatement as they practically lived there. As soon as we were fitted into harnesses, helmets, and gloves (safety first!) and given an explanation of the dynamics of this activity, we ascended to the first of four platforms. Each one had zipped through the lush tropical rainforest, over steady flowing rivers, and alongside sturdy wooden bridges. Right after the first zip line I was instantly addicted; gliding through the air and feeling the wind underneath my arms as I reached out to gently touch the surrounding leaves, it was exhilarating! It ended way too soon but it was well worth it. We unstrapped, took a moment to collect ourselves, thanked our instructors for the unique experience, and headed to the next part of our tour.
About 10 minutes down the highway just off the road we arrived at the Living Maya Experience site. Standing in front of a palm-roofed house was Mr. Chris Caal, a tanned man in a white linen shirt, dark grey trousers, and brown open-toed sandals. With a smile and a raspy deep voice, he welcomed us to his home where we met his wife and daughter. There were no cords, wires or electrical infrastructure present, instead, their house was surrounded by a sea of vibrant green grass and all sorts of fruit and vegetable bearing flora. He began by proudly telling the history of his ancestors and the importance of his family's work at present day. Mr. Chris had first aimed to educate the people in his community, especially the children, in hopes of keeping his culture alive. He did this by talking to students in near by schools and it soon evolved into an international outreach project. Mr. Chris wanted to reach higher and think bigger, and so, he developed this tour. Travelers from around the world would come to Belize to explore the beautiful natural environment and learn about the different cultures of the country. Mr. Chris continued the tour with musical demonstrations and a quick chocolate making session which we participated in. We then focused our attention to his wife where we learned how to make corn tortillas – a staple in the Maya culture. Like I said, the experience was very humbling as we learned of an ancient civilization that basically did everything we do today but without any of the modern day technological advances at their disposal. The Maya people were truly an innovative and inventive people who were ahead of their time; many of the products we use presently were developed long ago as a means of survival in the unforgiving jungle. Cheers to the Caal family for helping keep his culture alive!